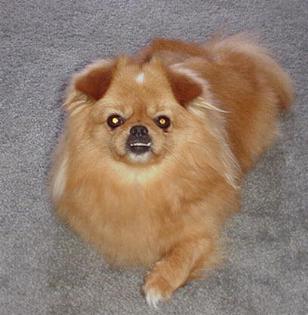 He's such a ham :)
Cuddles can do lots of tricks, if you have lots
of treats nearby... he will sit, lay, roll over, beg,
dance, play dead,shake hands, wipe his nose
with his paw, speak (bark) and talk (whine),
give kisses and jump through a hoop.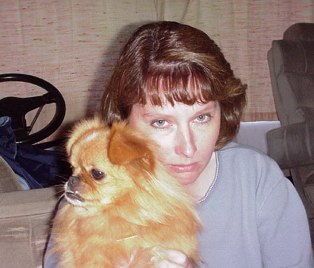 Cuddles and Aunt Brenda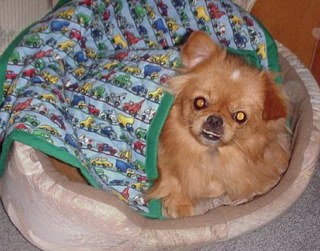 Cuddles & quilt that grand mom made for him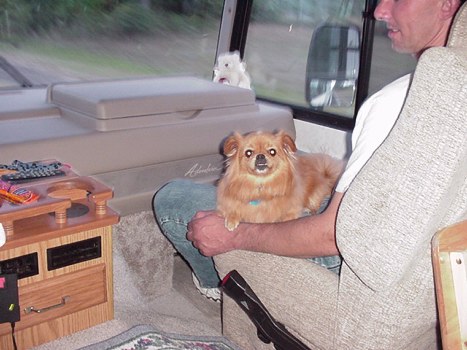 Cuddles and Uncle Mark on south bound I-95 to Florida.



Cuddles napping in Fl.